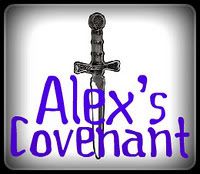 What's in a 18th Birthday?
The significance of tuning eighteen for me is a coming of age. It's the age when you realize where you're no longer a kid but an adult in the making. You're legal, but still contain that innocence of the real world before you. It's the age for realization that it's finally time to grow and really think about the future. Starting that day, people will see you as a different person. Someone older, stronger, wiser, possibly even more brilliant then when you were at seventeen. To be eighteen is quite an honor and an accomplishment, it's a sort of age where you fill in your shoes and accept the responsibilities set aside for you. However, it's also the time to experience new things. To open your eyes and see the world in a different light. It's to explore and conquer the world. It's to expose yourself to things you didn't think were possible. Ultimately, it's a time to have more fun. It's a time to experience complete happiness and joy without adherence.
My 18th Birthday & More.
For my eighteenth birthday, I spent it with the people I hold near and dear to me: my family and my long-time boyfriend. I know in my culture, there's supposed to be this big extravagant party. It's just not something I wanted to do and I was constantly criticized by it. Instead, I had a small get together with my loved ones. We laughed and joked around. I had a good time. The year I turned 18 is the year I fell in love with books. The day after my birthday I went to the YA section of the bookstore and discovered
Speak by Laurie Halse Anderson
. That was the first book I purchased from the YA section with my birthday money. After that first book, I was hooked with YA and ending spending the rest of the money on books alone. From then and there, it was all history. I am who I am today because of that first book. If I had a chance to turn eighteen again, I'd do what I wanted ever since my love for YA books became in all consuming and ultimately obsessive passion: spend one whole day in a bookstore from the time it opens until the the last second it closes, buy every book that catches my eye and just experience that swell of exhilaration I get every time I step into a bookstore. That's what I would do over and over and over again.
For
Alexandria Andros
.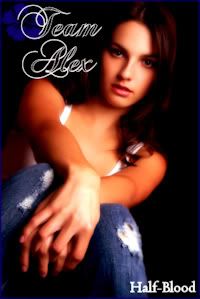 I've showed you,

along with other amazing

#HalfBloodLegion

members, my undying love and support when you were up against Rose and Katniss during the YA Tournament of Heroines. We made blog posts, tweeted our hearts out and rounded up people to vote for you like crazy!

Now, I'm here to greet you a

Happy Happy 18th Birthday, Alex

!

My wish for you Alex, is to have

the best day possible

. To spend your special day with the people you love, doing the things you enjoy the most. This could mean training and getting better at fighting, or even fighting daimons itself. This could mean spending your day with Seth then spending your night with Aiden or vice versa. I know a lot of Half-Blood fans would

love

that, right? But you go through so much already. Maybe it's time to take a little break. Time to have

just an

Alex

day

.
Sunset Cliffs, San Diego
So I want this day for you to be as normal as humanely possible. To have normal human experiences with all the works: birthday cake and candles, wishes and dreams, towers of gifts filled with surprises and a big dinner feast with loud music in the background. With dancing and singing and games and just downright fun. To go all out and buy everything and anything your heart desires. To spend a day at a carnival, to go to the mall, to step into a bookstore and get lost in a book, to go to the zoo, maybe go to Disneyland. Whatever it is, there is
no rules
,
no worries
and
no impending danger
. Just pure happiness, pure freedom, pure love to do whatever the heck it is you want to do. You could take a swim, walk around the beach, watch the sunset at Sunset Cliffs, maybe even mess around Pacific Beach. You could laugh out loud, no matter how loud. Scream at the top of your lungs. Run and run as fast as you can until it feels like you're flying.
No one can stop you because
This. Is. Your. Day
. Alex, you know
I love you to death
. You're such an amazing person through and through. You're stronger than any character I know. You're a fighter, a winner and a lover. You're smart and witty. You make every one around you smile. You deserve this one day to just live it like it's your last. You deserve to spread the awesomness that you bring when you step into a room.
This is what I want for you, Alex
.
Again,
Happy Birthday Alex
! I hope you have many more birthdays to come! Enjoy it.<3 :)
To celebrate Alex's 18th Birthday, I'm holding a giveaway!
One winner
will win this:
1. One entry per person
2. Must be 13 years or older
3. Must be US/Canada Resident
4. Winner will be picked through Random.org
5. Winner will notified via email & have 48 hrs to respond or I will have to choose a new winner
To Enter just Fill out this FORM.
- This giveaway will be closed: March 12, 2012
Don't forget to wish
Alex
a very Happy Happy 18th Birthday!
Aiden and Seth would want you to :)
*
Rendezvous with the
#HalfBloodLegion
on twitter at 7pm EST for a virtual birthday party for our girl, Alex
!
#Alex18Birthday